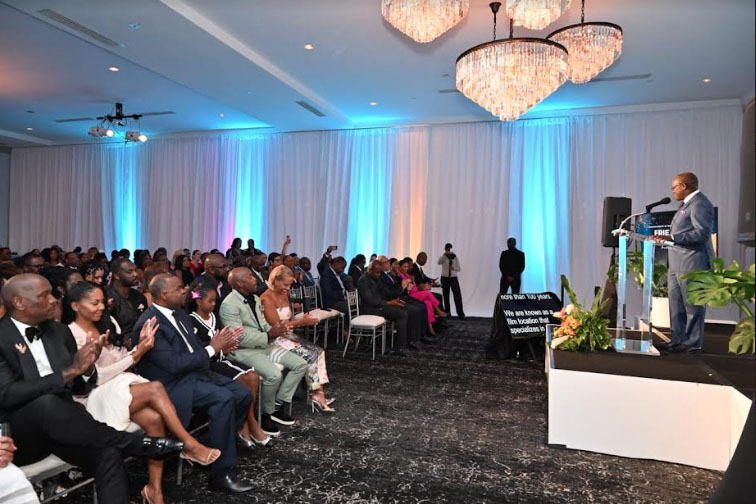 ATLANTA, GEORGIA, USA – The Bahamas Ministry of Tourism Investments and Aviation hosted a film awards and reception in Atlanta for the last leg of the Global Sales Missions in North America on Wednesday, September 13, 2023.
Deputy Prime Minister and Minister of Tourism Investments and Aviation the Hon. Chester Cooper addressed the event. Also present was Director General Latia Duncombe and other tourism officials.
The event brought together key film and tourism industry leaders, partners and local and international media to honour The Bahamas' longstanding on-screen legacy. The night culminated with special awards being presented to friends of The Bahamas who are trailblazing film and production in the Atlanta market. The individuals honored included award winning producer Will Packer, actor and musician Tyrese Gibson, and former Atlanta mayor Kasim Reed for their partnership and support of the Islands of The Bahamas and The Bahamas Film Commission.