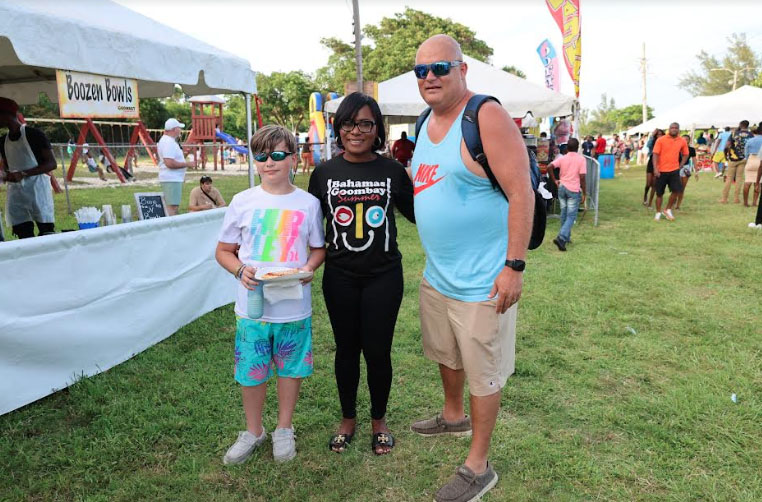 Hundreds of people – residents and visitors – turned out to the opening of Grand Bahama's 49th edition of Goombay Junkanoo Festival on Taino Beach on Thursday, July 6, 2023.
Minister for Grand Bahama, the Hon. Ginger Moxey noted that this year's event was special in a number of ways, namely it was a part of the Nation's Golden Anniversary of Independence and it marked the first time since the Covid-19 pandemic that attendees could turn out in such large numbers without the fear of getting sick. Minister Moxey thanked the Ministry of Tourism, especially newly appointed General Manager in Grand Bahama, Nuvolari Chotoosingh and his team, as well as the team in the Ministry for Grand Bahama, for all of the hard work they put in to ensure the success of this year's Summer Festival.
She added that for Grand Bahamians, who have been through so much hardship over the past few years, having such large numbers of visitors and locals turn out was extremely important. The Summer Festival will be held every Thursday throughout the month of July.