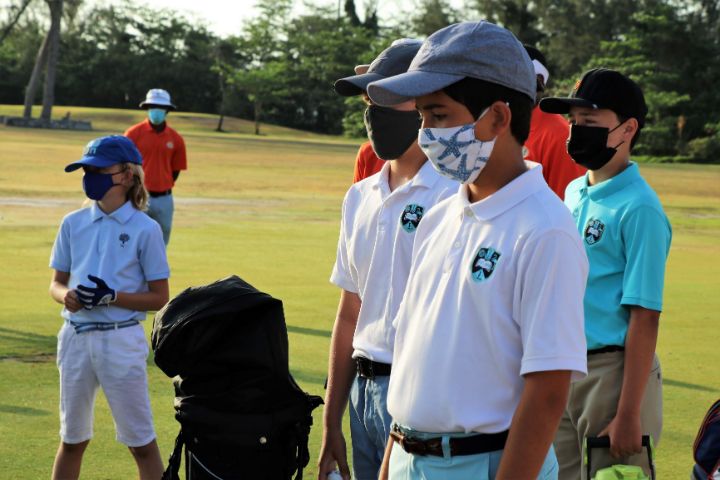 (BIS Photo / Eric Rose)
Nassau, The Bahamas - Minister of Youth Sports and Culture the Hon. Iram Lewis took the first ceremonial stroke, on March 22, 2021, during the opening of the inaugural 2021 Bahamas Inter-school Golf Championships, held at the Baillou Hills Sporting Complex Golf Range.  Also present from the Ministry were Permanent Secretary Eugene Poitier, Under Secretary Montez Williams, and Director of Sports Timothy Munnings.
 
The Ministry of Youth, Sports and Culture and the Ministry of Education, in conjunction and collaboration with Bahamas Golf Federation and Fourteen Clubs Golf Academy, recently placed golf on the curricula of government and private schools on three levels.  As a result of that effort, the four entities are holding the Championships March 22-26.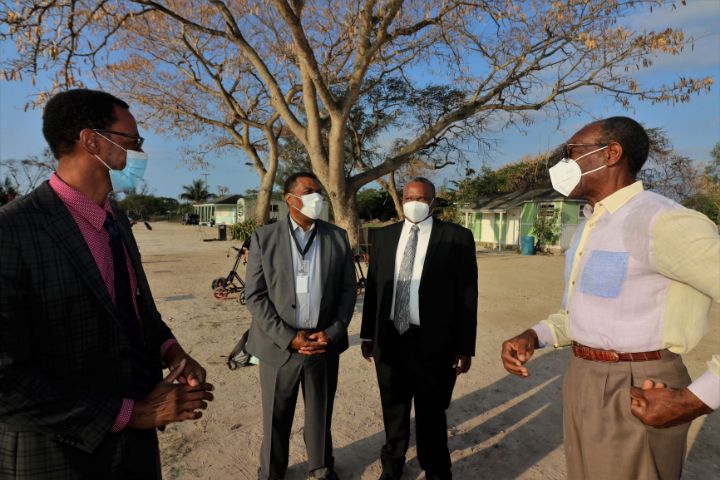 (BIS Photo / Eric Rose)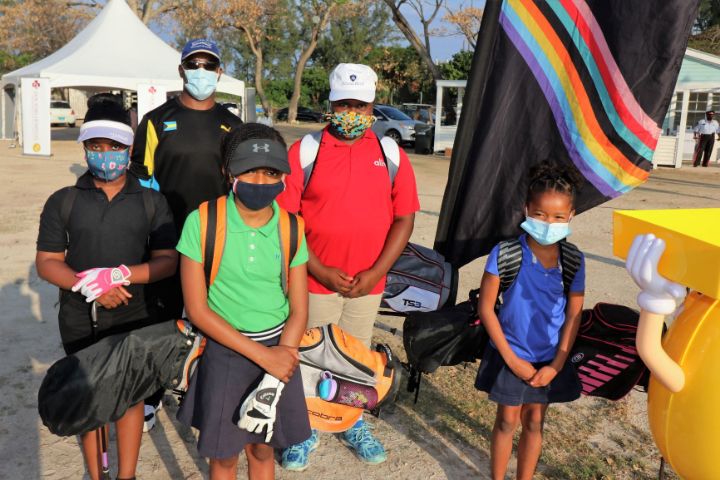 (BIS Photo / Eric Rose)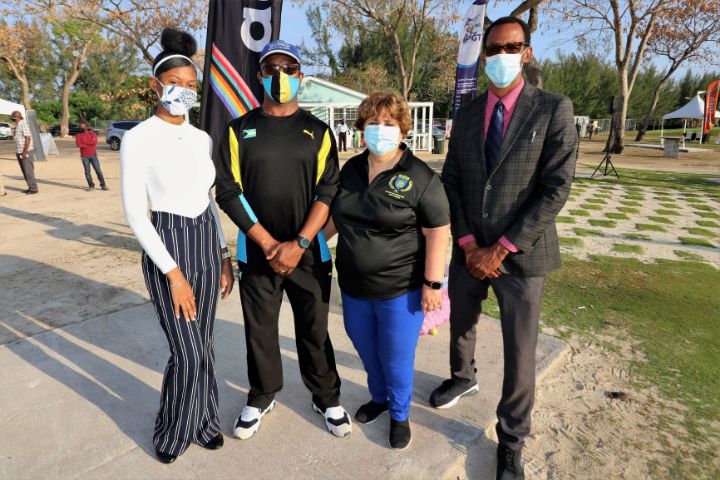 (BIS Photo / Eric Rose)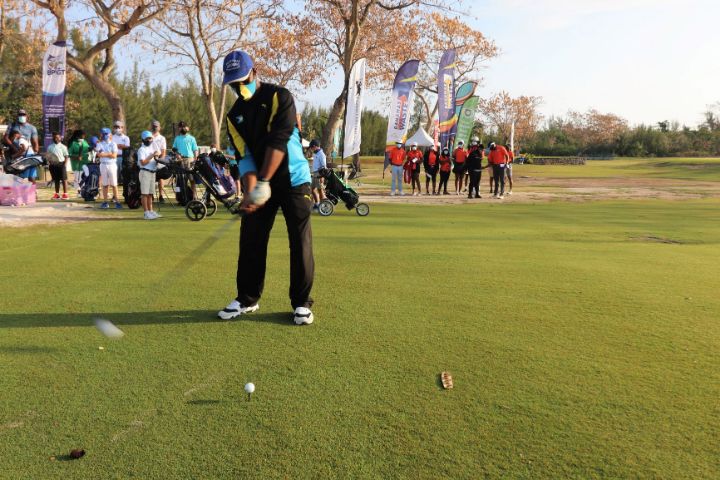 (BIS Photo / Eric Rose)