San Andros, Andros – In a significant stride towards accessible and affordable healthcare in The Bahamas, the All Andros Comprehensive Clinic celebrated its grand opening on Saturday, May 13, with a mission to provide comprehensive medical care to residents of North and Central Andros.
The community of Andros, in a show of unity and anticipation, came out in large numbers to witness the long-awaited event at the clinic co-founded by Dr. Drumeco Bowleg and Dr. Danielle Strachan-Bowleg who aim to transform healthcare accessibility throughout the island. Dr. Bowleg, the co-founder and Clinical Director, spoke passionately about the clinic's mission. "The All Andros Comprehensive Clinic is intended to be a space where our patients are treated with dignity and respect," he said, emphasizing the clinic's commitment to improving the quality of life for the community.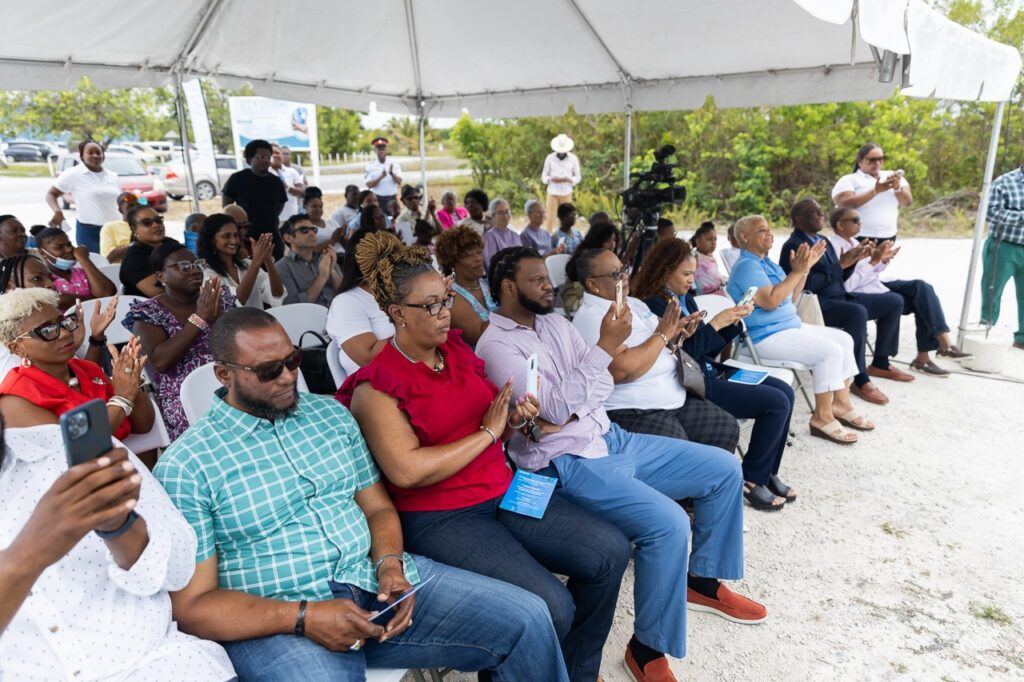 Dr. Bowleg further outlined that the clinic would provide tailored, affordable healthcare options, aiming to significantly improve the overall health and well-being of the community. He stressed, "Access to quality healthcare is a basic human right, and yet it remains out of reach for many Bahamians. This is why we believe that it is our duty to create a facility that is both affordable and accessible to everyone in our community."
His remarks resonated with the community, highlighting the clinic's pledge to provide the highest quality of care possible. Dr. Bowleg expressed deep gratitude to family, friends, and colleagues for their unwavering support, attributing the project's success to their belief and encouragement.
Dr. Danielle Strachan-Bowleg, co-founder and CEO, echoed her partner's sentiments. She expressed profound gratitude for the opportunity to realize this vision. "This has truly been a labour of love, birthed so many years ago when we were young physicians with seemingly "pipe dreams" she shared, reflecting on the journey. She added, "Our collective dream has always been to bridge the very gap between distance and an exceptional standard of care, filling the void in healthcare that we know our people need and deserve."
Dr. Strachan-Bowleg expressed heartfelt thanks to everyone who had supported their journey, stating, "Our journey will involve partnering with each one of you to provide patient-centered care, tailored specifically to meet your unique needs. This is our pledge, our promise, our purpose. Andros, we are here because we care." As the doors of the All Andros Comprehensive Clinic opened, it marked the beginning of a new chapter in healthcare for the community, with a steadfast commitment to a healthier, happier future for all.
The All Andros Comprehensive Clinic, with its mission, commitment, and newly opened doors, promises to be a beacon of health and wellness for the community of Andros, paving the way for a healthier, happier Bahamas.