Nassau, The Bahamas - Prime Minister the Most Hon. Dr. Hubert Minnis officially opened the Hurricane Dorian Pledging Conference at Baha Mar Convention Centre on Monday, January 13, 2020.  Against the backdrop of the theme, "Rebuilding a Stronger and More Resilient Bahamas," the conference is being held five months after Category 5 Hurricane Dorian devastated North Abaco and Cays and East Grand Bahama. 
The Prime Minister thanked the United Nations for facilitating the conference, and its agencies including the UN Development Programme (UNDP) for partnership with the Bahamas Government, and assistance in the immediate aftermath of the storm. The purpose of the conference is to heighten the awareness of the level of destruction, and raise funds for rebuilding.  Hurricane Dorian left an estimated $3.4 billion damage in its wake. 
"In rebuilding Abaco, the Abaco Cays and Grand Bahama, we are restoring and rebuilding the Bahamas Commonwealth, which is why the theme of this donor conference is: " Rebuilding a Stronger and More Resilient Bahamas," the Prime Minister said.  Also addressing the High-Level Opening ceremony were: the Hon Iram Lewis, Minister of State for the Ministry of Disaster Preparedness, Management and Reconstruction; UNDP Regional Director for Latin America and the Caribbean Dr. Luis Felipe Lopez-Calva; and  Chairman of the Board of BCCEC, Khrystle Rutherford-Ferguson. 
(BIS Photos/Derek Smith)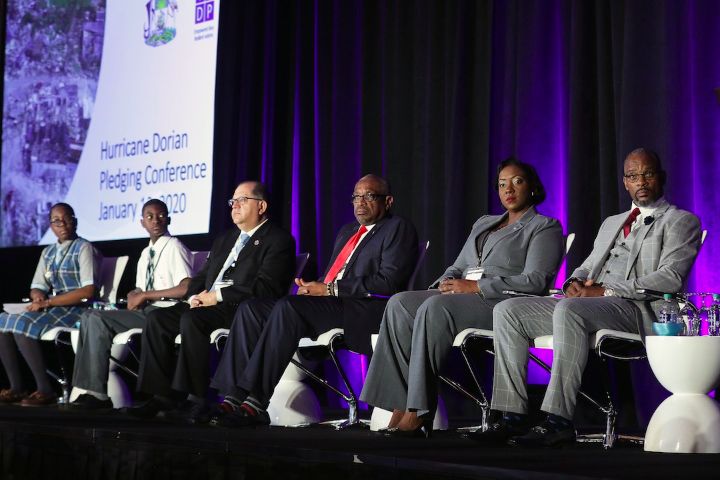 (BIS Photo/Derek Smith)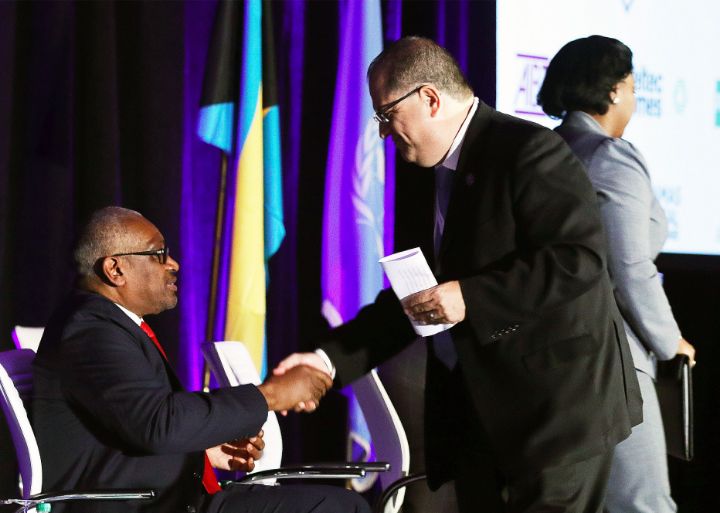 (BIS Photo/Derek Smith)